A Trip To Marbella, Spain Plus Implant Treatment
for less than it would cost in the UK.
+ 500€ Discount Voucher🎁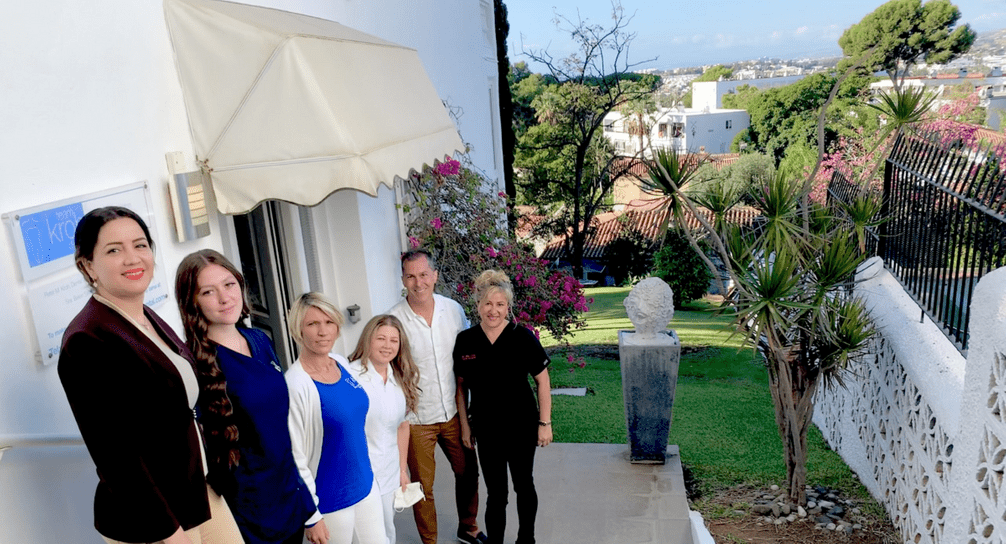 Special Dental Implant Offer

(Save 800€)
Are you considering an Implant treatment? The treatment is a highly effective solution if you're missing a tooth or two or have problems with loose or uncomfortable dentures.
Our Dental Implant Offer Plus A Trip To Marbella, Spain is considerably more affordable compared to that of UK implant treatment prices whilst still adhering to the same high-quality implants as the UK and UK regulations and standards.
Our clinic is based in the desirable area of Puerto Banus, Southern Spain. Surrounded by the beauty of Marbella and the Costa Del Sol, during your stay you can do as little or as much as you like.
You get a Free Video Consultation with Dr Craig prior to making any decisions or any financial commitment FREE of charge (value 300€).
On top of that:
We offer a limited number of patients a Discount Voucher Of 500€, which you can use on your Implant treatments.🎁
There are NO obligations for you with this offer.
Dr. Bita has helped hundreds of patients with Implant treatments and for a limited time, you can get our special dental implant offer and
save (value 800€)